The changes in a nutshell
Our website is now responsive. This concretely means that it adapts its layout to the viewing environment (mobile, tablets, desktops).
The result? Less scrolling, better navigation and no more screen resizing.
For the techies amongst you:
We have been using and modifying a template which takes advantage of pretty much all of the standard HTML5 markup.
The issue with HTML5 is that not all elements are currently supported by all browsers.
Microsoft's Internet Explorer only adds support for HTML5 to their latest browser (IE9) and onwards. Since IE9 got introduced more than two years ago, there is a great chance you upgraded from IE8 some time back already.
Opera, Safari, Chrome and FireFox also have support for a wide range of HTML5 tags, but again here is the case that not all browsers share the same tag compatibility.
Last but not least, our site uses JavaScripts. If JavaScript is not activated in the browser our site will not render correctly.
For everyone:
Our site uses the latest web design technology.
As such it is designed to work on the latest browser versions (therefore not on the old browsers, like Internet Explorer 8 which got introduced in March 2009.)
Based on the data we have about the browsers that you use, it looks like only a limited number of you may have to upgrade your browser to benefit of the full experience of our site.
You may notice that the lay-out has slightly changed as well. The red curtain has disappeared. We had to sell it to finance this project!
---
Issues?
We have done some testing and everything seems to go fine.
There are however so many phones and tablets out there, that you may come across a bug.
Just contact Houston stating your problem and we will look into it.
On behalf of all the users and of our team, thanks for taking the time to let us know.
---
If you appreciate our mobile version ...
Just ...
Like / Follow us!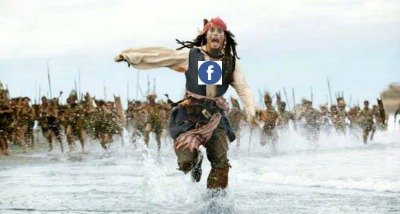 Share us!
You may not realize it but by taking this simple action you reward us - one Like/Share at a time. Thanks for that.
Last but not least, thanks to Timothy, aka Byteman, who has done all the conversion and development work on our website and has made this project possible.
Chris and



the team
whatascript.com
---
I never did anything at home*:
Go from Whatascript! Goes Mobile to Home page
* Schindler's list, screenplay written by Steven Zaillian