Memory Game - Good for Your Brain
We asked our techie expert Timothy, aka Byteman, to come up with different games and lead us through them.
Whatascript:
Why Memory?
Byteman:
It's one of the oldest game in town.
It forces your brain to focus and recharge its neurons.
And that's exactly what you need when you feel restless and keep changing words in your screenplay or tossing your pages to the dustbin.
I thought of this game because many screenwriters play with the theme of memory.
Think of Jason Bourne for example. He woke up on a fishing boat bunk room table, not knowing anymore who he was. It took him years of discipline and 3 movie scripts to get his memories back.
Whatascript:
You came up with different versions ...
Byteman:
I designed 3 Memory screenplay games. This one is about screenwriters. The other 2 are about movie production companies and dialogue techniques. The last one is more complex because you play with words, not pictures.
In this version you'll be thinking of all these famous screenwriters who made it in the industry, while your mind is at work. If they did succeed, why wouldn't you?
Whatascript:
How do you play these Memory screenplay games?
Byteman:

Here are the instructions.
Ready? Click below to start playing / reset:
Click on the first 2 cards and watch your score.
The first card is in the first 3 rows. The matching card is in the row 4 to 6.
Score (number of pairs clicked) = 0
Ready to play again with these famous screenwriters ? Click here.
You want to play the other Memory screenplay games versions? Choose your cards:
---
Memory game - how to play it
The intention of the Memory game is for you to match all the pairs of cards in the least amount of clicks.
1. Click on any two cards laying face down. They turn around.
If the pictures match, the cards remain displayed.
If they don't match, the cards flip back to their initial position.
2. Keep clicking on any two cards until all the cards lay face up. The Memory game is then over.
3. The score registers the number of pairs you clicked on. The lower the number, the better you are. The best possible score is 18.
4. Play the Memory game again! With the same category - the cards will then be shown at a different place, or with a different category.
5. If you like this game, tell us about it and how well you did, we might just make a scoreboard out of it - who knows.
Ready to play? Here you go!
---
Was this article useful? Great. Then ...
Leave us a comment!

Like us!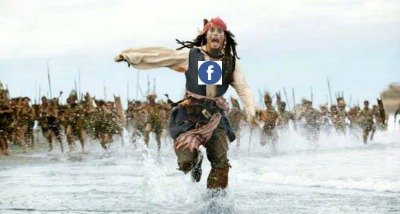 Share us!
You may not realize it but by taking this simple action you empower us to write more articles like that - one Comment/Like/Share at a time.
Thanks for that.
---
Credits:
Pictures and screenplay extracts:

-- "The Bourne Identity" - Matt Damon (Jason Bourne), Oliver Wood (director photography), Doug Liman (director), Tony Gilroy and W. Blake Herron (screenplay)




---
I think I found a way home*:
Go from Screenplay Games to Whatascript Home Page
* Inception, screenplay written by Christopher Nolan