Breaking Screenwriting News
Storyville, the capital city of stories. Every corner you turn, you meet people sharing stories about screenwriting. Stories they created, stories they heard. Big, small, it doesn't matter.
The famous news agent, G. Oogle, crissed crossed the city and made a selection of the latest screenwriting news.
And we will start with the news #1 for all those who travel to Storyville: the weather!
---
Breaking Screenwriters News
Dudetown is all about people. You, us, other screenwriters, and even characters coming straight from screenplays. You'll meet them all in Dudetown.
We asked our news agent, the well known Y.Ahoo, to talk to the great people of Dudetown and come back with the latest screenwriters news.
But first, for all of you who have travel plans to go to Dudetown, the weather forecast:
---
The latest movie trailers of produced screenplays
To write a great screenplay it's important to watch a lot of movies and see how the story gets told.
How did the screenwriters avoid the Top 7 Deadly Flaws of a Bad Screenplay?
What had their screenplay be read, not tossed?
You'll find a lot of answers when watching this selection of movies currently shown in a theater near you.
---
Was this article useful? Great. Then ...
Leave us a comment!

Like us!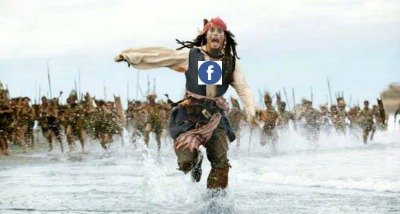 Share us!
You may not realize it but by taking this simple action you empower us to write more articles like that - one Comment/Like/Share at a time.
Thanks for that.
---
Credits:
Pictures and screenplays:

-- "The Social Network", David Fincher (director), Jeff Cronenweth (director of photography), Jesse Eisenberg, Aaron Sorkin (screenplay)

Disclaimer:
Whatascript! takes no responsibility for the content or accuracy of the above news articles, Tweets, or blog posts. This content is published for the entertainment of our readers only. The news articles, Tweets, and blog posts do not represent Whatascript! opinions nor can we guarantee that the reporting therein is completely factual. Please visit the source responsible for the item in question to report any concerns you may have regarding content or accuracy.
---
Remember the last time you were home?*:
Go from Screenwriting News to Whatascript! Home page
* Gladiator, screenplay written by David Franzoni, revised by John Logan