Repetition movie dialogue technique - 101
Whatascript interviews an expert to get to the bottom of this movie dialogue technique.
Meet Sean Maguire, one of the main characters of the screenplay Good Will Hunting, written by Matt Damon & Ben Affleck.
David, aka Blablator and myself visited Sean Maguire at his College just before he left for India.
We entered his class and got immediately greeted:
Sean
Well, it seems we're in the presence of greatness, Blablator!
Class, do you know what a movie dialogue expert is? This is someone who challenges you in every way while you write. Who takes you places, opens things up for you with words.
Okay, class, that's all for today.
Blablator:
Good to see you, Sean.
You have experience with the repetition dialogue technique and I wanted to hear your personal views on that.
Sean
How many people did you try before you came to me?
Blablator:
Five ...
Sean
Who? Barry, Henry, Rick...
Well, repetition is the most important component in making a point with another character.
In some dramatic / climactic situations you need to repeat yourself to get through the other character and interrupt the course of things. And that should be the goal of any good character at that moment.
What a script!:
Any example of how you use this movie dialogue technique?
Sean
There's this patient of mine - I treated him some time back for amnesia problems and headaches. He was constantly on the run and used the repetition technique a lot.
He turned out to be an ex-assassin. Do you have any idea of the odds of having a killer as patient?
Anyway, at some point he was in the American Embassy in Zurich, Switzerland, and gets called upon by the security chief.

Whatascript! note: as Sean couldn't reveal the name of this character because of the patient-therapist relationship, we put a XXX instead.
                                 SECURITY CHIEF (O.S.)                    -- 

stop!

 -- 

stop

 right there! --           XXX turns back -- as does everyone else in the lobby --                                  SECURITY CHIEF                         (from across the lobby)                    -- YOU -- 

red bag

 -- the 

red bag

 --                     

stop

 right there! -- hands up! --      
Later on, while he was in his apartment in Paris, he got attacked by a man who sprang through the window. He neutralized him and asked him these questions:
                                 XXX                     

Who are you?

                         (kicking him down--)                    -- 

who are you?

           CASTEL -- crablike against a wall -- bloody hands leaving a           mess as he struggles to get to his feet --                                           XXX                    -- 

who are you?

 -- tell me 

who you

                     

are

 -- who sent you? --                         (bearing down)                    -- 

what is this about?

 -- YOU'VE GOT                     TO TELL ME 

WHAT THIS IS ABOUT!

 --    
Blablator:
The repetition movie dialogue technique is effectively used a lot in the action and thriller genre. It adds adrenaline to the picture.
It is also used in dramas. See an example here from Dead Poets Society.
Let's come back to you and some examples of your own life, in your own genre, the drama.
Sean
I'll give you 2.
The first example is my answer to Will's question if I'd be better off if I never met my wife because of the pain I feel now she's dead?
                                      SEAN                          No Will, I'm not kiddin' you. If I                           had gone to see that game I'd be in                           here talkin' abouta girl I saw at a                           bar twenty years ago. And how I always                           regretted not goin' over there and                           talkin' to her. 

I don't regret

 the                           eighteen years we were married. 

I

                           

don't regret

 givin' up counseling                           for six years when she got sick. 

I

                           

don't regret

 being by her side for                           the last two years when things got                           real bad. And 

I

 sure as Hell 

don't

                           

regret

 missing that damn game.      
Blablator:
Using both the repetition and the list movie dialogue techniques. is a very clever way to reinforce the point you're making.
That's also a great way to create a flow, a rythm in this dialogue.
Besides these few lines convey your back story in a very elegant way. No Bob, his friends and family involved here to provide this information. It all comes naturally.
And your second example of the application of this movie dialogue technique?
Sean:
This is the climax scene, the structure turning point # 5, between Will and me.
There is one line that I repeat, and repeat, and repeat.
And Will echoes this line with his own line, that he repeats, and repeats.
And the more I get through to Will, the stronger my line becomes and the weaker his own line gets to be.
Many screenwriters stole my line later on. It was pretty impressive, actually.
                                      SEAN                          I don't know a lot, Will. But let me                           tell you one thing. All this history,                           this shit...                               (indicates file)                          Look here, son.                 Will, who had been looking away, looks at Sean.                                       SEAN                          

This is not your fault.

                                       WILL                               (nonchalant)                          Oh, 

I know.

                                       SEAN                          

It's not your fault.

                                       WILL                               (smiles)                          

I know.

                                       SEAN                          

It's not your fault.

                                       WILL                          

I know.

                                       SEAN                          

It's not your fault.

                                       WILL                               (dead serious)                          

I know.

                                       SEAN                          

It's not your fault.

                                       WILL                          Don't fuck with me.                                       SEAN                               (comes around desk,                                sits in front of                                Will)                          

It's not your fault.

                                       WILL                               (tears start)                          

I know.

                                       SEAN                          

It's not...

                                       WILL                               (crying hard)                          

I know, I know...

                 Sean takes Will in his arms and holds him like a child. Will                 sobs like a baby. After a moment, he wraps his arms around                 Sean and holds him, even tighter. We pull back from this                 image. Two lonely souls being father and son together.     
Whatascript:
How did you know this movie dialogue technique would be perfect?
Sean:
As a screenwriter, you're not perfect. And let me save you the suspense, this movie dialogue technique isn't either. The question is, whether or not you're perfect for each other. You can know everything in the world, but the only way you're findin' that one out is by giving it a shot and using it when writing.
And like my friend Aaron Sorkin would say, listen to its music.
One last thing:
the point you want to make, you know... nail 'it, keep repeating it, that's always been my motto.
Blablator:
Well, I think that's a super philosophy Sean*, that way you can go through an entire scene without ever having to really say anything else.
Sean: (smiling)
Time's up*.
* Redaction: both lines refer to the
setup and payoff
movie dialogue technique. See related article.
---
Other movie dialogue techniques:
---
Don't miss these related articles:
---
Was this article useful? Great. Then ...
Leave us a comment!

Like us!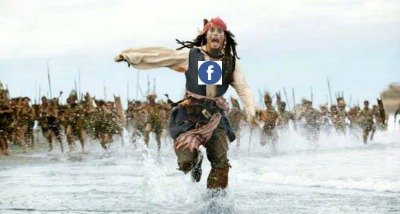 Share us!
You may not realize it but by taking this simple action you empower us to write more articles like that - one Comment/Like/Share at a time.
Thanks for that.
---
Credits:
Picture and screenplay extracts:

-- "The Bourne Identity" - Tony Gilroy (screenplay)

--"Good Will Hunting" - Matt Damon, Robin Williams; Matt Damon & Ben Affleck (screenplay); Jean Yves Escoffier (director of Photography), Gus van Sant (director)
---
Some Private lost three brothers and got a ticket home*:
Go from Repetition Movie Dialogue Technique to Whatascript! Home page




* Saving Private Ryan, screenplay written by Robert Rodat