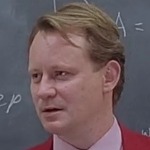 take aim before you fire
Lambeau: It's not how hard you look at things, young man, it's the way you look at them. If you take aim before you fire, you will find the most difficult problems become, quite literally, child's play.


Good Will Hunting | Stellan Skarsgård | Screenplay: Matt Damon & Ben Affleck

---
Eternity
Maximus: What we do in life echoes in eternity.




Gladiator | Russel Crowe | Screenplay: David Franzoni, John Logan

---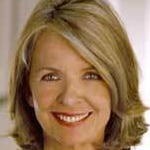 I'm so glad
Erica: I'm so glad they still work. I haven't used them for kissing in such a long time, more like for wearing lipstick and whistling.



Something's Gotta Give | Diane Keaton | Screenplay: Nancy Meyers

---
We're just like priests
Rhodes: Do you want to tell a cop about it? We're just like priests except we would tell everybody afterwards.



Bridesmaid | Chris O'Dowd | Screenplay: Annie Mumolo

---
let's get one thing straight!
Han Solo: Look, Your Worshipfulness, let's get one thing straight!
I take orders from one person! Me!



Star Wars: A New Hope | Harrison Ford | Screenplay: George Lucas

---
Every man dies
William Wallace: Every man dies but not every man really lives.




Braveheart | Mel Gibson | Screenplay: Randall Wallace

---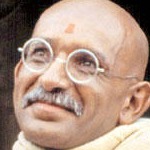 An eye for an eye
Mohandas Gandhi: An eye for an eye only ends up making the whole world blind.



Gandhi | Ben Kingsley | Screenplay: John Briley

---
a nasty habit
Donnelly: People have a nasty habit of getting dead around you.




Sudden Impact | Michael Currie | Screenplay: Joseph Stinson

---
---
More Movie Character Quotes: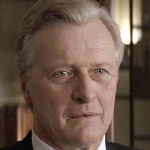 I am firing you
Earle: I'm merging your department with Archives, and I am firing you. Didn't you get the memo?



Batman Begins | Rutger Hauer | Christopher Nolan and David S. Goyer

---
Club Scouts
Elliot: Hi. How are you? My name's Elliot, and I'm with the Club Scouts of America. We're... we're selling uncut cocaine to get to the jamboree.


True Romance | Bronson Pinchot | Screenplay: Quentin Tarantino

---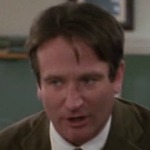 change the world
Keating: Now in my class you will learn to think for yourselves again. You will learn to savor words and language. No matter what anybody tells you, words and ideas can change the world.


Dead Poets Society | Robin Williams | Screenplay: Tom Schulman

---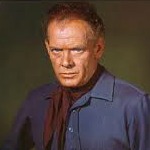 Dedicated
Major Henry Terrill: If there's anything I admire more than a dedicated friend, it is a dedicated enemy.



The Big Country | Charles Bickford | James Webb & Sy Bartlett, Robert Wilder

---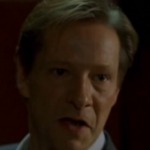 body bag
Conklin: I want Bourne in a body-bag by sun-down.




The Bourne Identity | Chris Cooper | Tony Gilroy and W. Blake Herron

---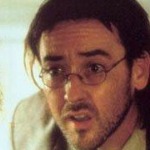 inside John Malkovich
Craig Schwartz: There's a tiny door in my office, Maxine. It's a portal and it takes you inside John Malkovich. You see the world through John Malkovich's eyes... and then after about 15 minutes, you're spit out... into a ditch on the side of the New Jersey Turnpike.
Being John Malkovich | John Cusack | Screenplay: Charlie Kaufman

---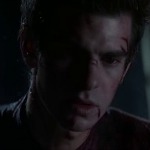 Secrets
Peter Parker: We all have secrets: the ones we keep... and the ones that are kept from us.


The Amazing Spider-Man | Andrew Garfield | Screenplay: James Vanderbilt and Alvin Sargent and Steve Kloves





---
---
Was this article useful? Great. Then ...
Leave us a comment!

Like us!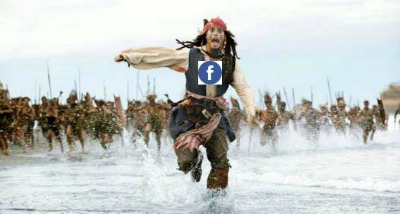 Share us!
You may not realize it but by taking this simple action you empower us to write more articles like that - one Comment/Like/Share at a time.
Thanks for that.
---
He'd better go home and cure some disease*:
Go from Movie Character Quotes to Home page
* Saving Private Ryan, screenplay written by Robert Rodat