Fall in love
Joel: Why do I fall in love with every woman I see who shows me the least bit of attention?


Eternal Sunshine of the Spotless Mind | Jim Carrey | Screenplay: Charlie Kaufman

---
dead men
Proximo: Ultimately, we're all dead men. Sadly, we cannot choose how but, what we can decide is how we meet that end, in order that we are remembered, as men.

Gladiator | Oliver Reed | Screenplay: David Franzoni, John Logan and William Nicholson

---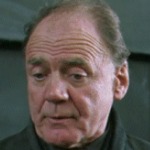 what we do
Professor Rohl: What we feel isn't important. It's utterly unimportant. The only question is what we do. If people like you don't learn from what happened to people like me, then what the hell is the point of anything?

The Reader | Bruno Ganz | Screenplay: David Hare, Bernhard Schlink

---
Math
Private Reiben: You wanna explain the math of this to me? I mean, where's the sense of riskin' the lives of the eight of us to save one guy?


Saving Private Ryan | Edward Burns | Screenplay: Robert Rodat

---
dream
David Mills: Yeah, a landlord's dream: a paralyzed tenant with no tongue.



Se7en | Brad Pitt | Screenplay: Andrew Kevin Walker

---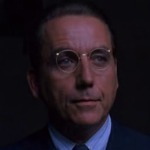 welcome
Warden Samuel Norton: I believe in two things: discipline and the Bible. Here you'll receive both. Put your trust in the Lord; your ass belongs to me. Welcome to Shawshank.


The Shawshank Redemption | Bob Gunton | Screenplay: Frank Darabont

---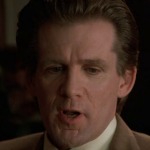 No pencils or pens
Dr. Frederick Chilton: Do not touch or approach the glass. You pass him nothing but soft paper. No pencils or pens. No staples or paperclips in his paper. Use the sliding food carrier. If he attempts to pass you anything, do not accept it. Do you understand me?

The Silence of the Lambs | Anthony Heald | Screenplay: Ted Tally

---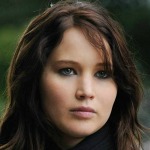 best thing
Tiffany: You know, for a while, I thought you were the best thing that ever happened to me. But now I'm starting to think you're the worst.


Silver Linings Playbook | Jennifer Lawrence | Screenplay: David O. Russell

---
---
More Movie Character Quotes: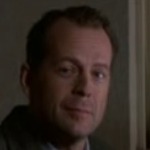 Wanna play?
Dr. Malcolm Crowe: Wanna play a game? It's a mind-reading game. Here's how it works. I read your mind. If what I say is right, you take one step towards the chair. If what I say is wrong, you take one step back... towards the doorway. If you reach the chair, you sit down. If you reach the door, you can go. Wanna play?
The Sixth Sense | Bruce Willis | Screenplay: M. Night Shyamalan

---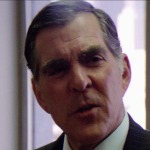 unconventional
Police Commissioner: Inspector, your methods are unconventional to say the least. Oh, you get results. But often your successes are more costly to this department in terms of expenses and physical destruction than most other men's failures.

Sudden Impact | Bill Reddick | Screenplay: Joseph Stinson

---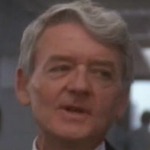 Money
Lou Mannheim: The main thing about money, Bud, is that it makes you do things you don't want to do.



Wall Street | Hal Holbrook | Screenplay: Stanley Weiser, Oliver Stone

---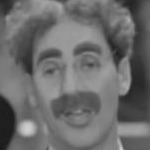 pajamas
Capt. Geoffrey T. Spaulding: One morning I shot an elephant in my pajamas. How he got in my pajamas, I don't know



Animal Crackers | Groucho Marx | Screenplay: Morrie Ryskind

---
oxygen
McMurphy: Get out of my way son, you're usin' my oxygen.



One Flew Over the Cuckoo's Nest | Jack Nicholson | Screenplay: Bo Goldman, Lawrence Hauben

---
Jackson
Myrlie Evers: I don't know if I'm going to heaven or to hell, but I'm going from Jackson.



Ghosts of Mississipi | Whoopi Goldberg | Screenplay: Lewis Colick

---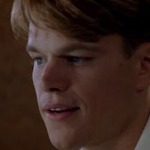 it all makes sense
Ripley: Whatever you do, however terrible, however hurtful - it all makes sense, doesn't it? inside your head. You never meet anybody who thinks they're a bad person or that they're cruel.


The Talented Mr Ripley | Matt Damon | Screenplay: Anthony Minghella

---
---
Was this article useful? Great. Then ...
Leave us a comment!

Like us!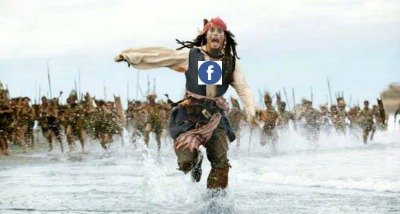 Share us!
You may not realize it but by taking this simple action you empower us to write more articles like that - one Comment/Like/Share at a time.
Thanks for that.
---
Well, I'm going home, all right? He's playing with his new guys.*:




Go from Movie Character Quotes to Home page
* The Departed, screenplay written by William Monahan