forensics team
Mark Zuckerberg: You know, you really don't need a forensics team to get to the bottom of this. If you guys were the inventors of Facebook, you'd have invented Facebook.


The Social Network | Jesse Eisenberg | Screenplay: Aaron Sorkin

---
Thief
Charlie: I've been a thief since I had baby teeth.




The Italian Job | Mark Wahlberg | Screenplay: Donna Powers & Wayne Powers

---
Don't mess
Richard Vernon: Don't mess with the bull, young man. You'll get the horns.



The Breakfast Club | Paul Gleason | Screenplay: John Hughes

---
Letting go
Pi Patel: You know, I left so much behind: my family, the zoo, India, Anandi. I suppose in the end, the whole of life becomes an act of letting go. But what always hurts the most is not taking a moment to say goodbye.

Life of Pi | Irrfan Khan | Screenplay: David Magee

---
Look around
Ferris: Life moves pretty fast. If you don't stop and look around once in a while, you could miss it.



Ferris Bueller's Day Off | Matthew Broderick | Screenplay: John Hughes

---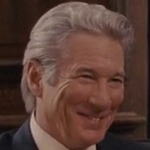 five things
Robert: When I was a kid my favorite teacher was Mr. James.
Mr. James said that world events always revolve around five things: M-O-N-E-Y.


Arbitrage | Richard Gere | Screenplay: Nicholas Jarecki

---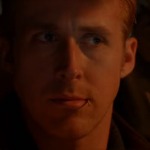 I'm yours
Driver: I give you a five-minute window, anything happens in that five minutes and I'm yours... No matter what. Anything happens in either side of that, then you are on your own.


Drive | Ryan Gosling | Screenplay: Hossein Amini

---
Chocolate
Forrest Gump: Hello. My name's Forrest, Forrest Gump. You want a chocolate?



Forrest Gump | Tom Hanks | Screenplay: Eric Roth

---
---
More Movie Character Quotes: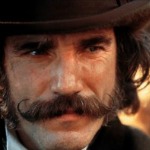 Fear
Bill: You know how I stayed alive this long? All these years? Fear. The spectacle of fearsome acts. Somebody steals from me, I cut off his hands. He offends me, I cut out his tongue. He rises against me, I cut off his head, stick it on a pike, raise it high up so all on the streets can see. That's what preserves the order of things. Fear. Gangs of New York | Daniel Day-Lewis | J Cocks, S Zaillian, K Lonergan

---
a man
Gracchus: I don't pretend to be a man of the people. But I do try to be a man for the people.


Gladiator | Derek Jacobi | Screenplay: David Franzoni and John Logan and William Nicholson

---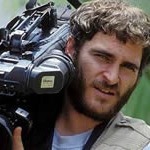 Footage
Jack Daglish: I think if people see this footage they'll say - oh my God that's horrible - and then go on eating their dinners.



Hotel Rwanda | Joaquin Phoenix | Screenplay: Keir Pearson, Terry George

---
amateur
Lt. Aldo Raine: I think you show great talent. And I pride myself on having an eye for that kind of talent. But your status as a Nazi killer is still amateur. We all come here to see if you wanna go pro.

Inglourious Basterds | Brad Pitt | Screenplay: Quentin Tarantino

---
wrong foot
Jean Maitland: We started off on the wrong foot. Let's stay that way.



Stage Door | Ginger Rogers | Screenplay: Morrie Ryskind and Anthony Veiller

---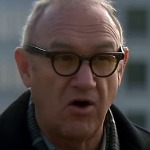 Another day
Brill: If you live another day I will be very impressed.




Enemy of the State | Gene Hackman | Screenplay: David Marconi

---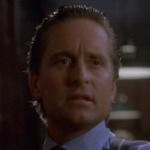 Need a friend
Gordon Gekko: If you need a friend, get a dog.




Wall Street | Michael Douglas | Screenplay: Stanley Weiser & Oliver Stone





---
---
Was this article useful? Great. Then ...
Leave us a comment!

Like us!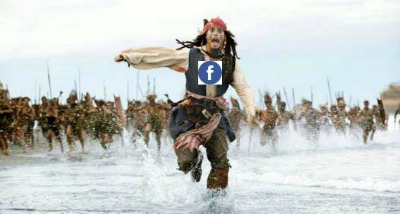 Share us!
You may not realize it but by taking this simple action you empower us to write more articles like that - one Comment/Like/Share at a time.
Thanks for that.
---
Find him. Get him home.*:
Go from Movie Character Quotes to Home page
* Saving Private Ryan, screenplay written by Robert Rodat